She expressed her concerns during an interview to AFP on the eve of the anniversary of Russia's invasion of Ukraine.

Meanwhile, Sweden says Russia's threat has grown. "The European Security Order as we know it has ceased to exist...", Lena Hallin, head of the Swedish Military Intelligence and Security Service (MUST), told a news conference on Monday.

Tallinn, Feb.23.– Estonia's defence "starts from Ukraine ... We see clearly that our defence right now starts also from Ukraine because Ukraine is fighting with the same threat... So as long as they are fighting there, they are weakening the same enemy as we have," said PM Kaja Kallas.
Meanwhile, Joe Biden says the US will defend 'every inch of NATO' - as Moscow welcomes China's help in 'resolving' the Ukraine war. The US president met leaders from Bulgaria, the Czech Republic, Estonia, Hungary, Latvia, Lithuania, Poland, Romania, and Slovakia, the nine countries in the most eastern parts of the NATO alliance. These countries have expressed concerns that Mr. Putin could launch military action against them next if he is successful in Ukraine.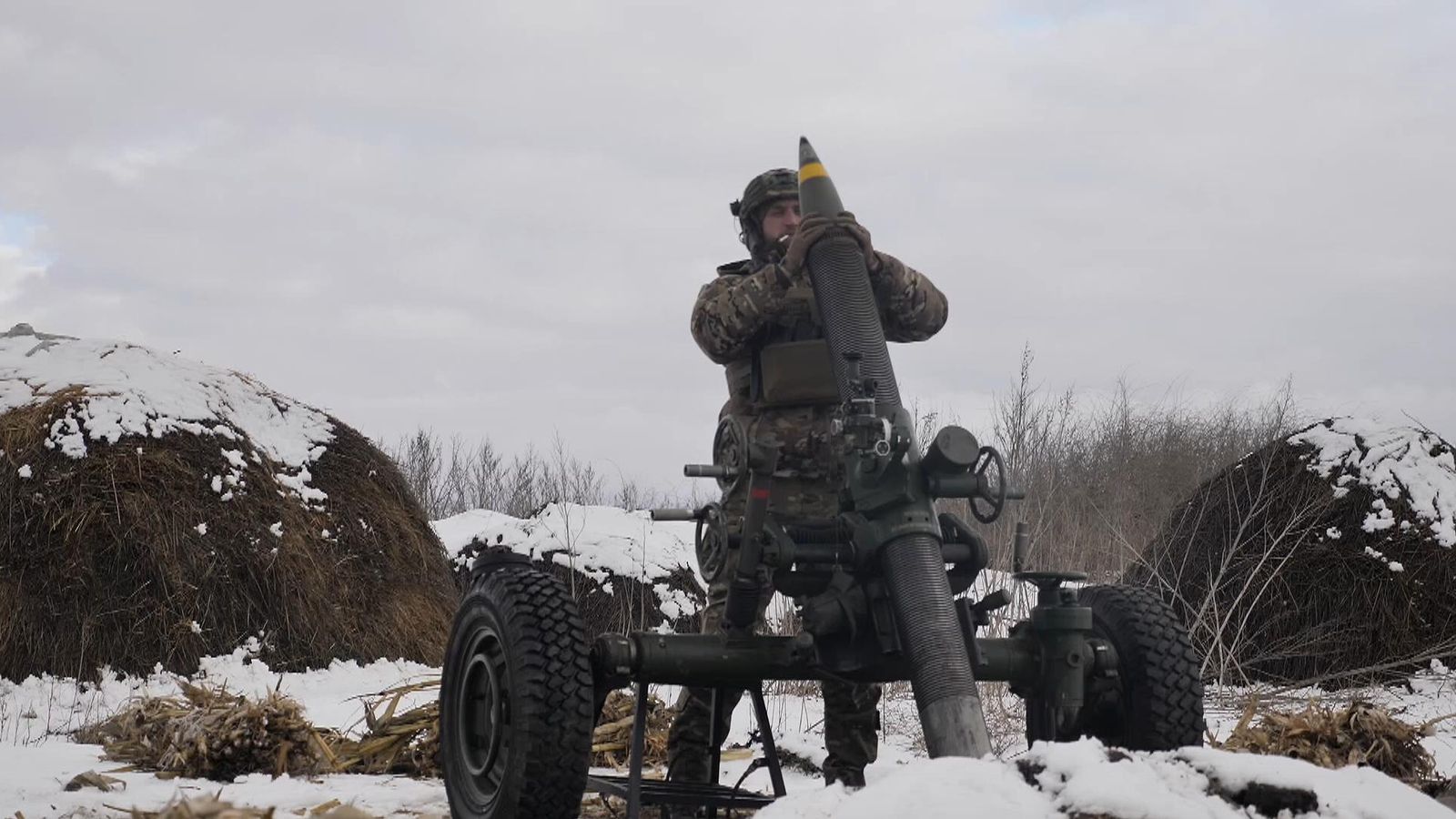 Bahmut front line on the Ukrainian sideAt the same time, a furious battle is taking place in Bahmut, where Ukrainian forces are trying to stop a Russian counter-offensive facing a much larger number of mercenaries as well as Russian soldiers along this frontline.
Senior Lieutenant Yaroslav described how waves of Wagner mercenaries would be ordered to advance despite running directly into Ukrainian fire. "When our fighters saw this, they were super surprised," he said. "What is happening near Bakhmut looks like the First World War ..."
Foreseeing an impending Russian offensive, UK Defence secretary Ben Wallace said that Ukraine could receive promised British Challenger 2 tanks within a few weeks. The Challenger 2 Tanks will arrive in Ukraine in "the spring", he said after speaking to the Ukrainian soldiers training to use the superior Western battle tank, as the biggest war in Europe after the Second World War marks a year tomorrow.